The 6th grade class will be going to the santa shop tomorrow to purchase items.

Tuesday was Elf day. We "elfed" ourselves and worked with 4th grade to design and build elf traps. Today is Grinch day. The 2nd graders are excited to find out what activities are in-store!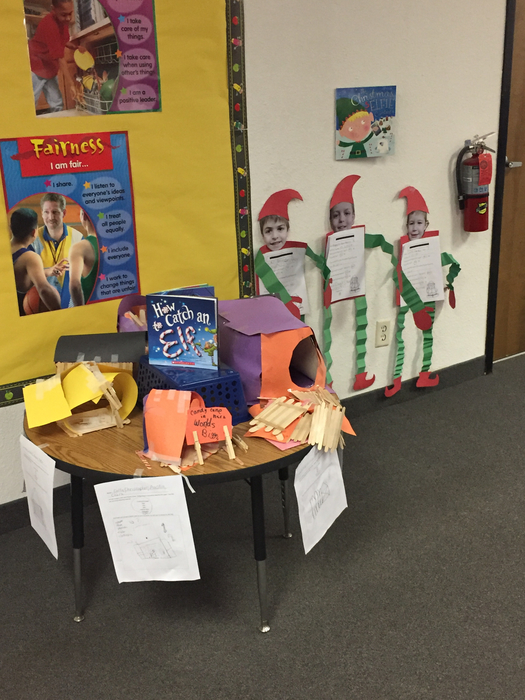 The Christmas program was a big hit with everyone. All the kids looked so nice all dressed up or in costume. Thanks to everyone for coming and supporting the students' efforts. The "King" did indeed steal the show and now Elvis has left the building. Thank you very much.

We have a huge pile of lost and found items! We will have a table set up in the art room during the concert. Make sure to look through the items before you leave. We can't wait to see everyone tonight.

Check out the Chromebook article on our webpage! We are currently seeking donations, which are tax deductable (at least for 2017) to help cover the balance left on the Chromebook purchase. All the info in on the webpage.

There is a copy of the Holiday Shop schedule in the documents section. It is in the parent information folder.

Tonight's Christmas program begins at 6:30 sharp. See you then.

For tonight's Christmas program students need to be here for practice by 5:30. They will meet in their classrooms until it is time for them to come to the gym. ALL HPS students are participating in the program. The thematic dress was for selected groups to go with their songs.

Mrs. Fowler's class had a blast working on some holiday related math stations today. We reviewed missing addends, measuring to the nearest inch and fact families.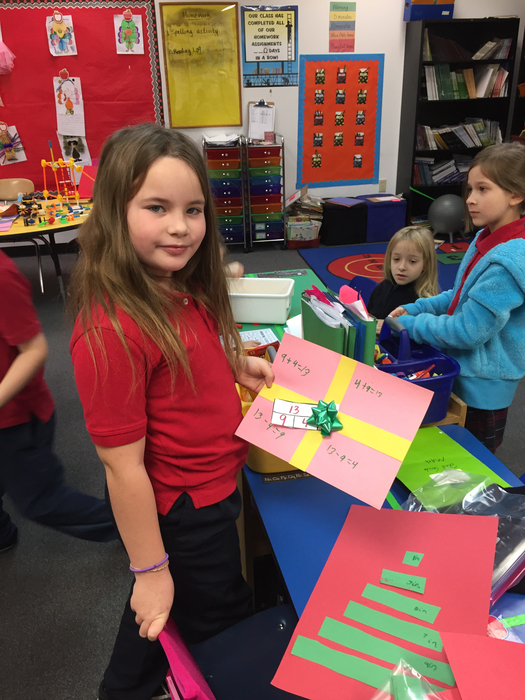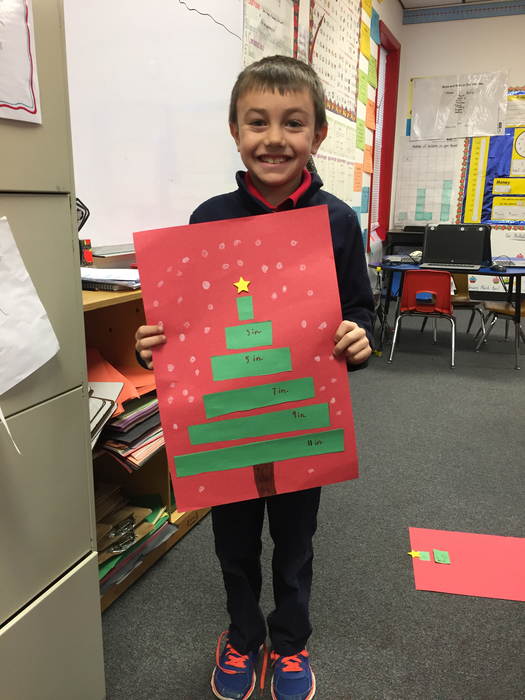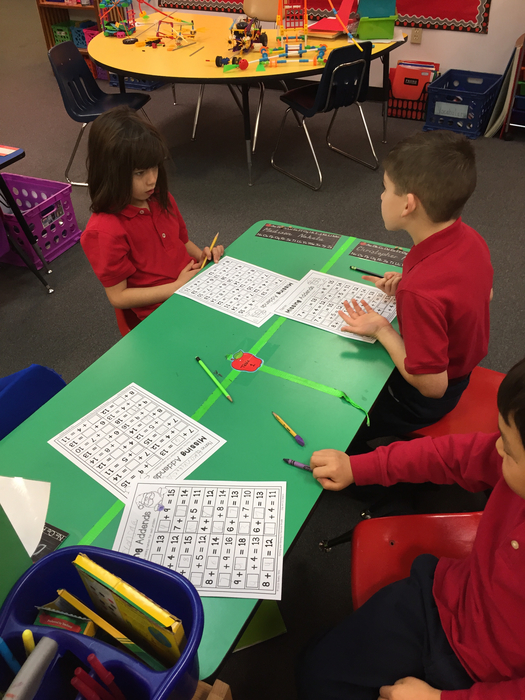 Cheerleaders will cheer at the reacheduled games on Thursday. There is no practice on Wednesday.
The 6th grade reading students will be creating a diorama for The Secret Garden. They will choose their favorite scene or an important scene to recreate. These are due on Friday the 22nd.

Kids are having a great time at their dance. Student Council did a super job putting this together. Thanks to all the parents who helped out. We'll have to do this again!

Do to the visiting teams having to reschedule their Christmas program Monday's basketball games have been moved to Thursday December 21st. The first game will start at 5:30.

For Tuesday's Christmas concert formal dress is required. No jeans, no school uniform or shorts. Third grade formal wear should be something green. Fifth grade should be something blue. Sixth grade should be something tropical themed like slacks and a t shirt.

Reminder: 3:30-5:30 tonight is the dance sponsored by Student Council. Cost is $1.00 and they can dress casually today. *Snacks will be provided. *Please come into the gym to pick up your child.

No game tonight.

Hillsdale Prep is closed today.
One group created their water purification system.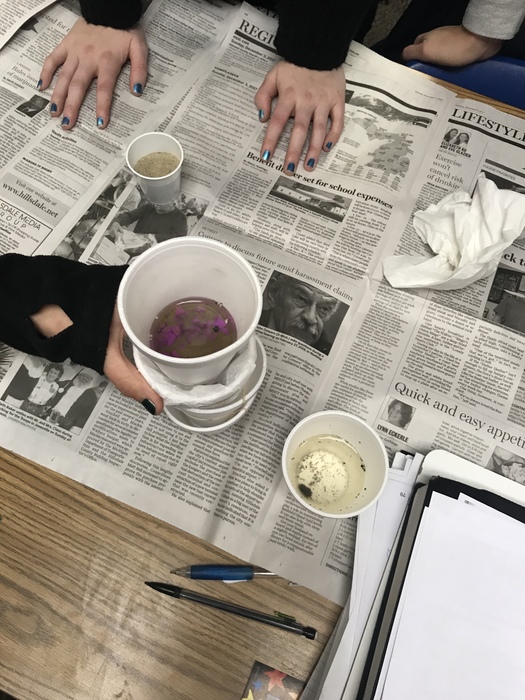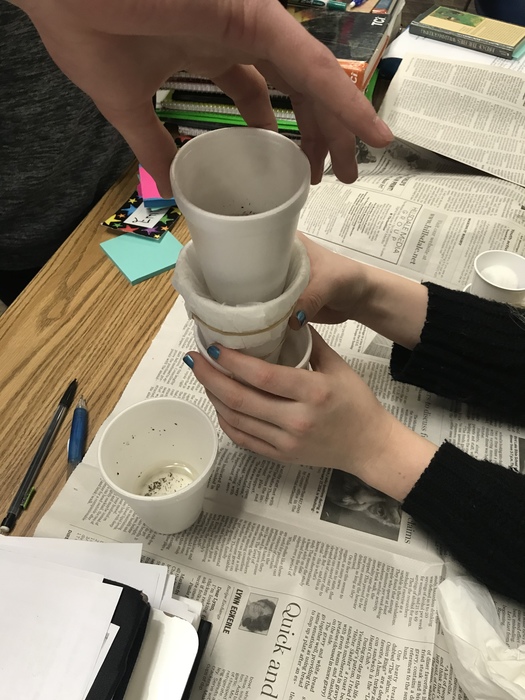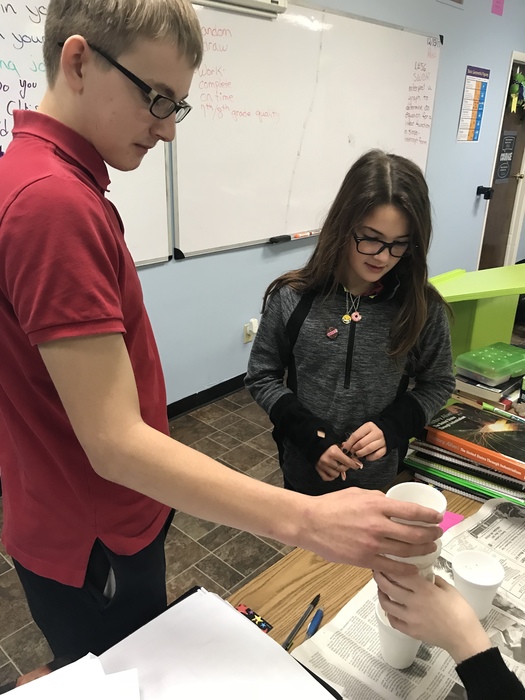 There will be no cheerleading practice on Wednesday due to a staff meeting. We will not cheer at the game on Thursday. However, the girls wish to cheer at both games on Monday. If this is not possible for your daughter, please email me.

On Wednesday, December 13 from 3:00 - 5:00 Mrs. Dickinson will be hanging decorations for the Christmas Program. Any one willing to help can meet her in the gym at that time.