Testimonial Tuesday- Comment below to tell us what has been the most challenging part of adjusting to school during COVID.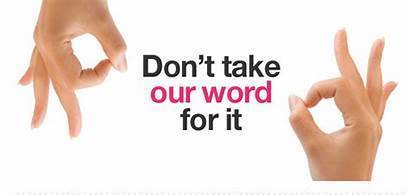 Happy Birthday, Miss Stephanie! If you see Ms. Stephanie today, be sure to wish her a very happy birthday!! Thank you for all you do to keep our school clean!!!

7th & 8th grade students! Live math instruction for the week will be on the following schedule: 7th grade join at 8:30. 8th grade join at 9:00. Remember to answer my daily emails. Thank you, Mrs. Kuenzer

On Wednesday, February 17th we are having a schoolwide reading day. Students may dress in pajamas and bring items to help them snuggle up with a good book. A flyer with all of the information was sent home yesterday. We are excited to celebrate Mrs. Fowler reaching her goal of reading 100 books in 100 days.

This is Mr. Fowler do to the closing of school for tomorrow our class valentines party will be postponed until the Friday after we return back to school. If you have any questions email me at
chris.fowler@hillsdaleprep.org
.

For the month of February we are challenging HPS families to complete 100 acts of kindness. If, together, we meet our goal of 100 acts of kindness by February 28th, the whole school will receive a special reward! To submit your act of kindness simply email Miss Melody a picture of you completing it. A flyer with all of information and examples is being sent home with each student today. We are excited to work together to spread kindness.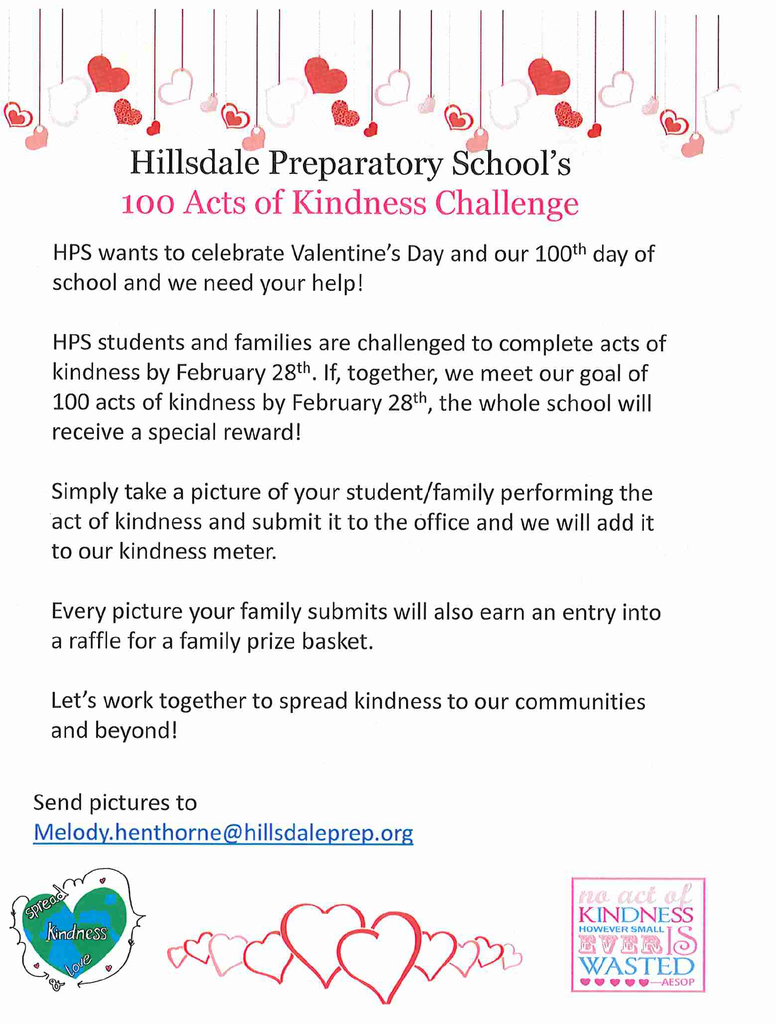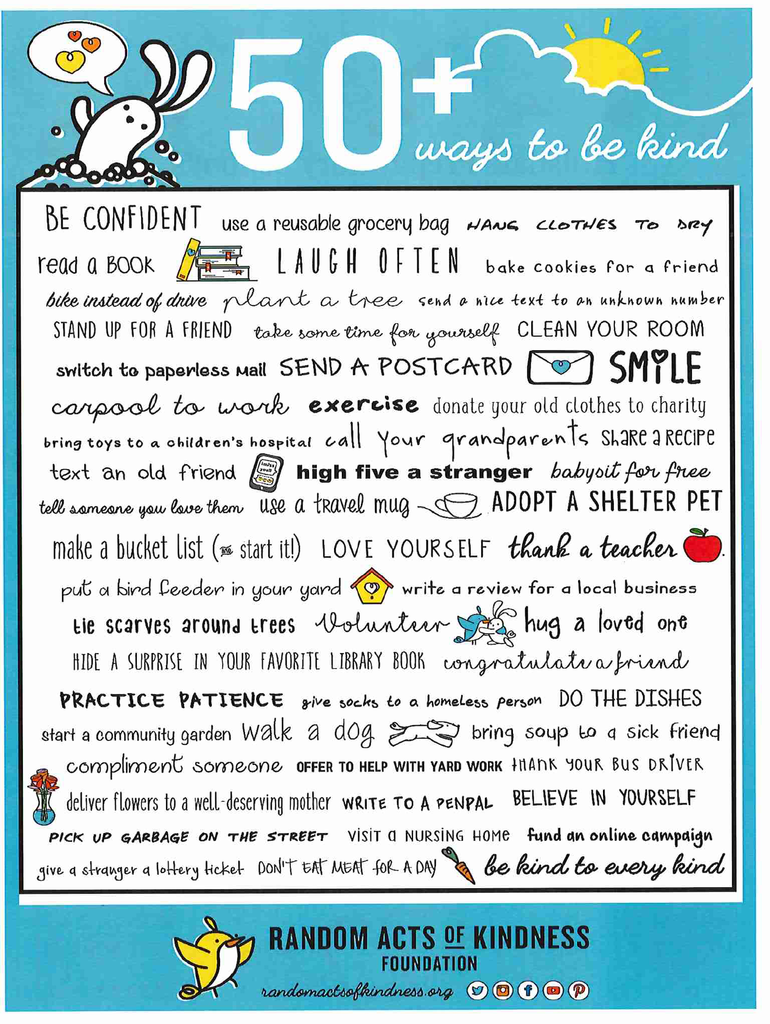 Do you want to send a sweet treat for Valentine's Day? You can purchase a Candy Gram for $1.00 to send to someone special. Parents can send them to students and students can send them to staff or friends. A flyer is coming home today with the information. If you want to purchase a Candy Gram please fill out the bottom of the flyer and return it with payment. Orders are due by February 10 and will be delivered on February 12. We are excited to spread some love for Valentine's Day.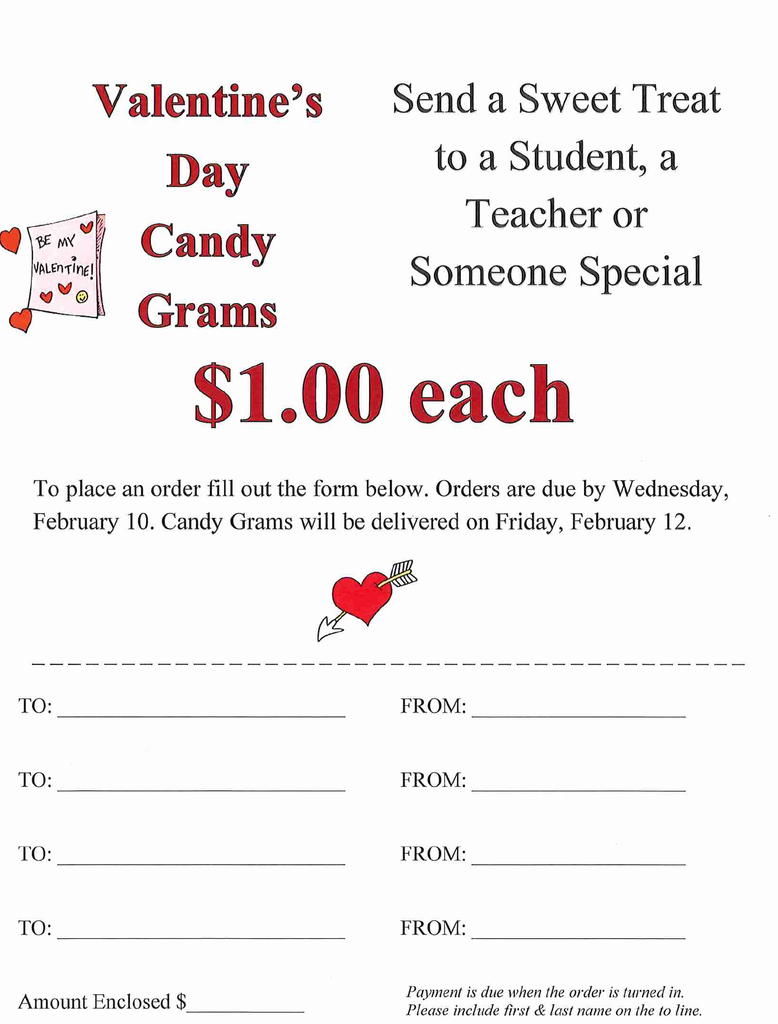 We would like to wish Mrs. Fowle a very Happy Birthday today! If you see her, be sure to wish her a very happy birthday!!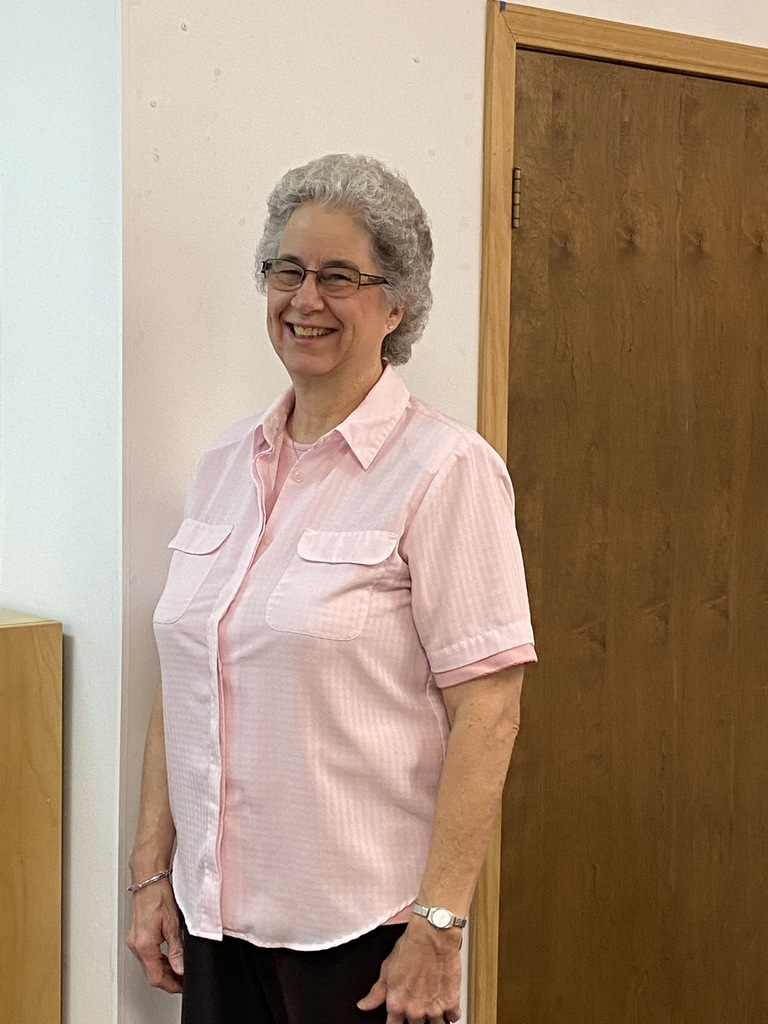 We would like to wish Mrs. Medrano a very Happy Birthday today! If you see her, be sure to wish her a very happy birthday!!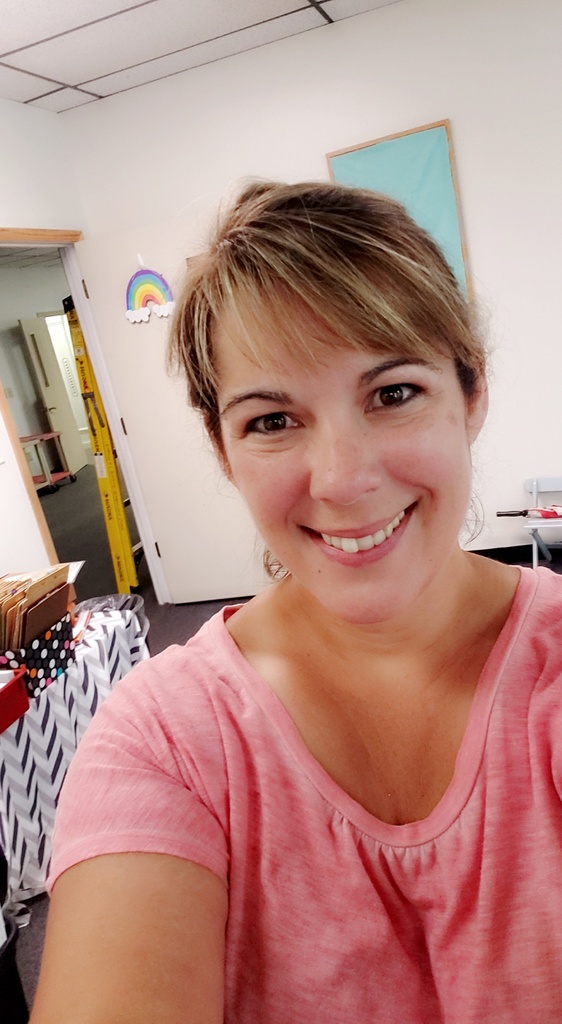 We would like to lighten up the mood during our first month of the new year! What better way than to continue the HPS tradition to have a spirit week! This year, your child will have the opportunity to dress up during the week of January 25-29. Students can pay $3 to dress up for the whole week (Due Monday, Jan 25) or $1 per day! There is no cost to dress up on Friday because that is a regularly scheduled casual day. We are looking forward to this fun school-wide event!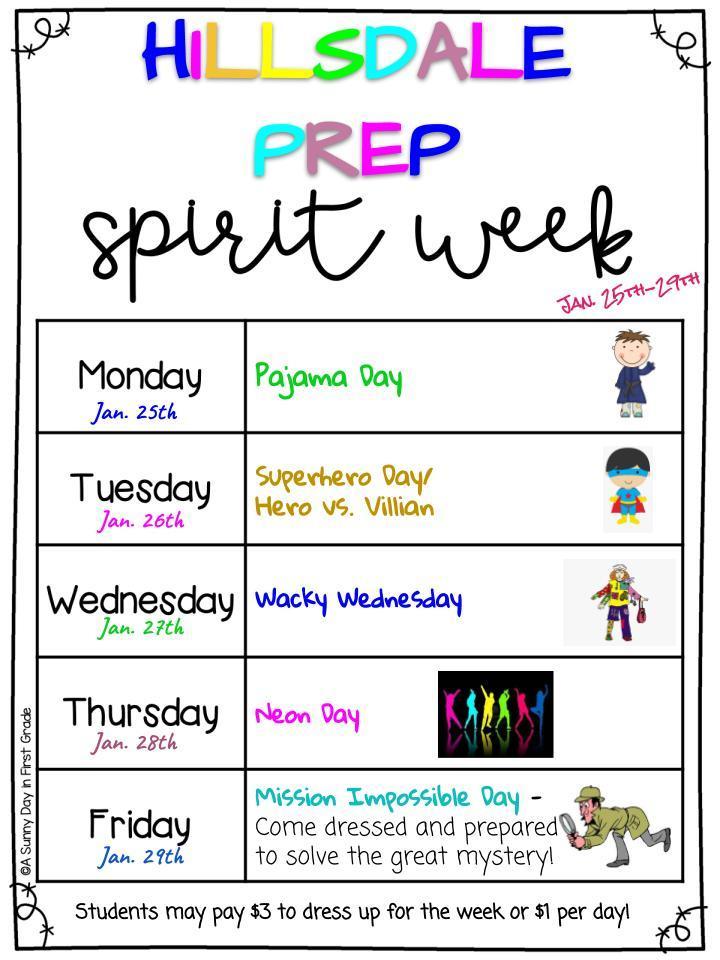 We would like to wish Miss Melody a very Happy Birthday today! If you see her, be sure to wish her a very happy birthday!!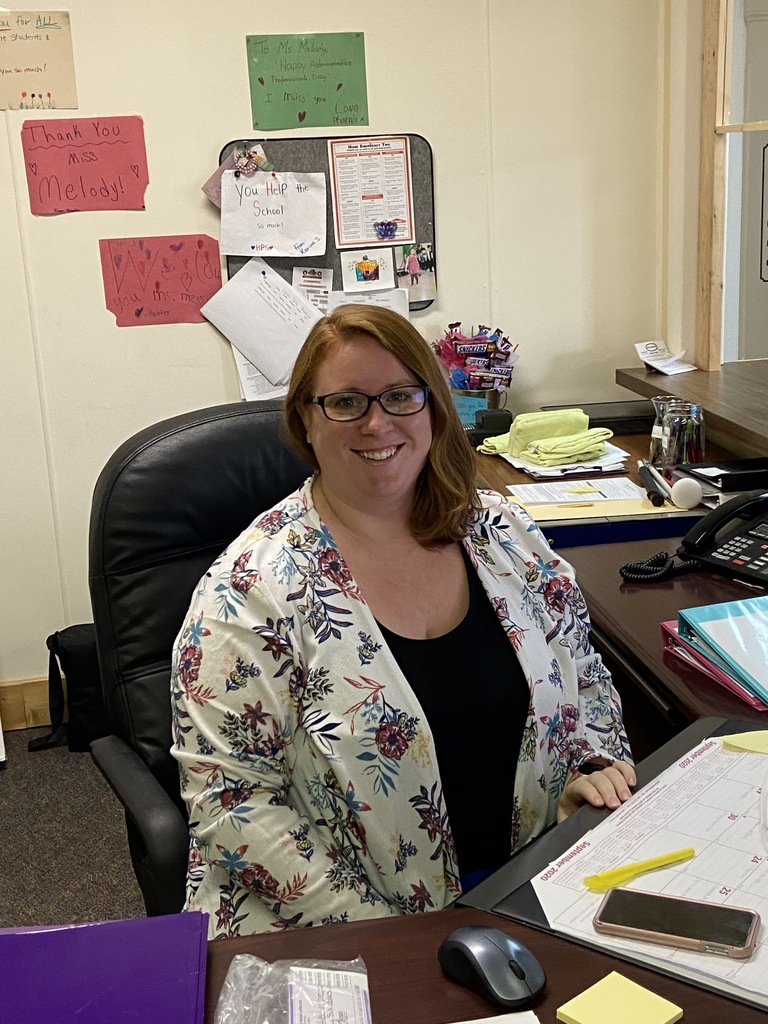 We would like to wish Miss Weaver a very Happy Birthday today! If you see her, be sure to wish her a very happy birthday!!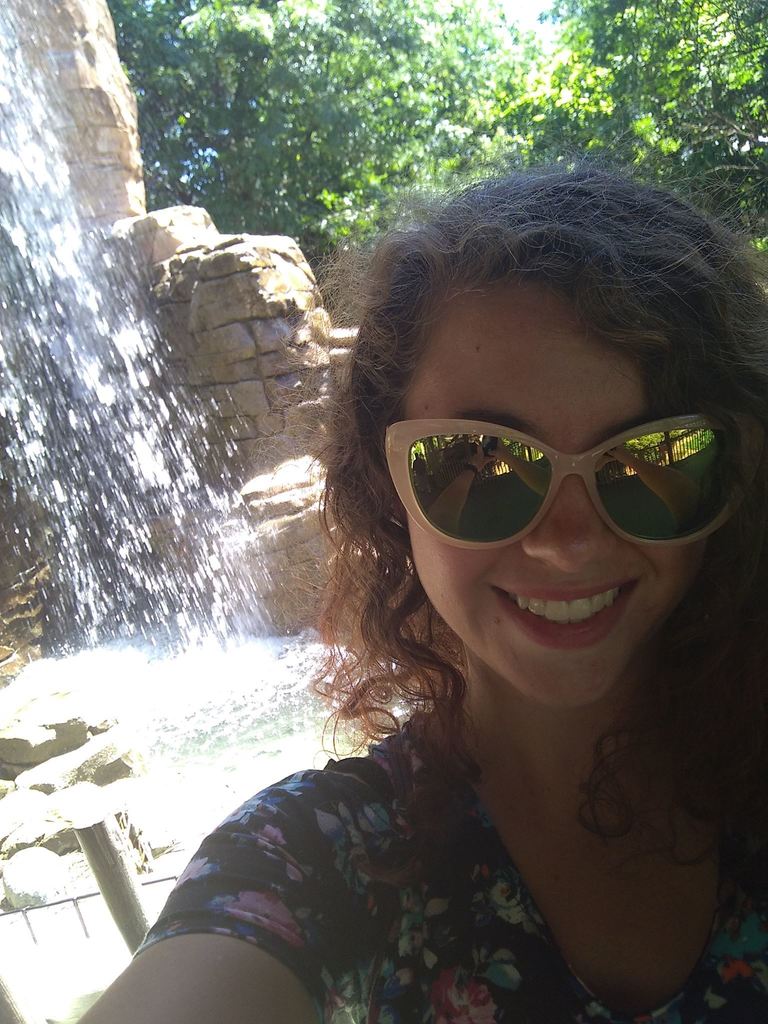 We would like to wish Miss Taylor a very Happy Birthday today! If you see her, be sure to wish her a very happy birthday!!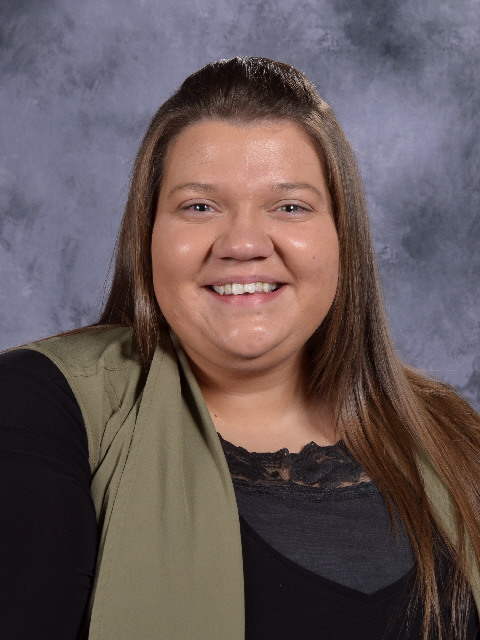 This is a friendly reminder that Angel Tree submissions must be submitted by tomorrow, Dec. 2nd. Information is below: Hillsdale Preparatory School is proud to be the family school. As a family, we want to do whatever we can to help each other out. One of the ways we like to help during the holiday season is by offering an Angel Tree. The Angels on the tree represent a child in need. The Angel Tree will be put up in the lobby of the school and families who would like to help out will take an Angel off the tree and sponsor that child. We know that due to COVID-19, many of our families are enduring hardships that may make celebrating the holidays more difficult than past years. If you or someone you know are in financial need this holiday season, please click the link below and fill out the form. All personal identifying information will remain completely confidential.
https://forms.gle/FTMeMTW35Pk4RgsG8

The board meeting scheduled for tonight, November 24 has been cancelled.

We are looking forward to continuing our Thanksgiving tradition and having a Thanksgiving feast in our classrooms Wednesday. Your child has been assigned an item to bring for their feast. Please be sure to send them in on Wednesday morning! If you know that your child will not be at school Wednesday, please let your child's teacher know asap so they can re-assign items if needed!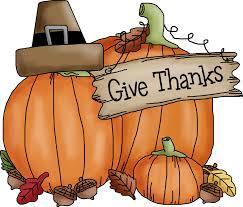 Parents, we are getting some confusion about casual day and when students can wear it. Please remember casual day is only the last Friday of the month. We always put a reminder on the sign and send a text the night before. The dates are also available on our website. If your child earns a Patriot Prize they can wear casual clothes the following Monday. A sticker will always be sent home on Friday letting you know they can wear casual clothes on Monday. On non casual Fridays students can wear HPS spirit wear. You are always welcome to call and check with the office if you are unsure about casual day.

Hillsdale Prep has partnered with Charleston Wrap to host a fully virtual fundraiser. The fundraiser will start November 17 and end December 1. On Tuesday, November 17 we will send a flyer home with each family explaining how to register your child and participate. We will also be posting the flyer on our Facebook and website. We are really excited for this COVID safe way to earn money for HPS. Keep an eye out for that flyer next week!

Last night HPS hosted their first trunk or treat featuring trunks created by each classroom. The winning class will all receive a copy of the book the trunk is based on. Click on the individual picture and click like to vote. Voting will last through the weekend. Votes will be counted and a winner announced on Monday morning. Feel free to share with friends and family to help your child's class win the competition!!
https://m.facebook.com/story.php?story_fbid=3421357677945582&id=805978959483480