Come enjoy an evening of fun at HPS!  What better way to celebrate a great school year and the beginning of summer!  Bring your friends!  Everyone is welcome!!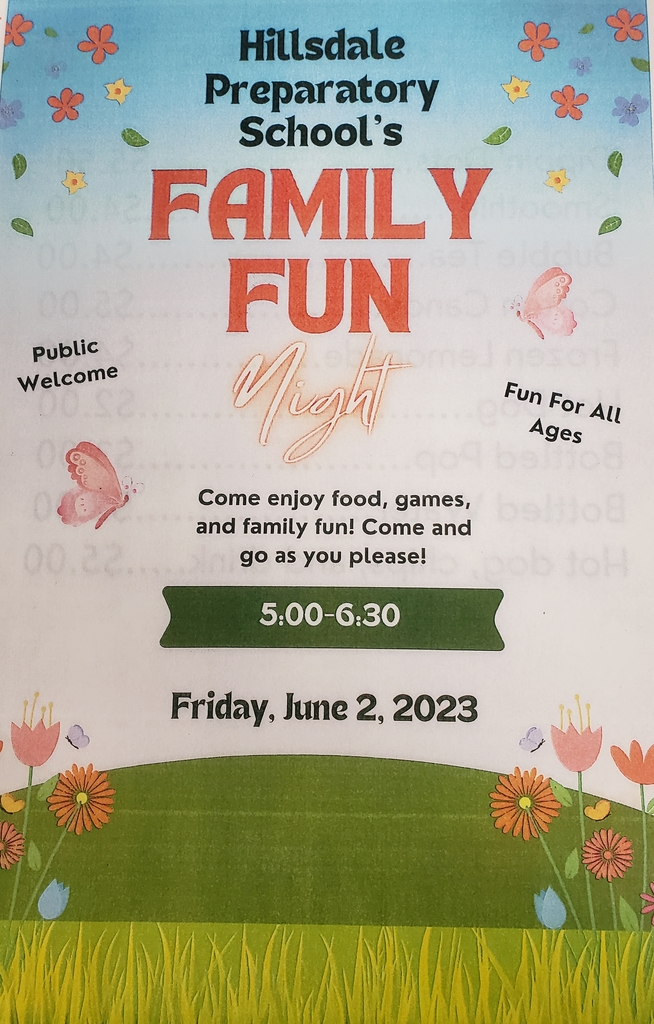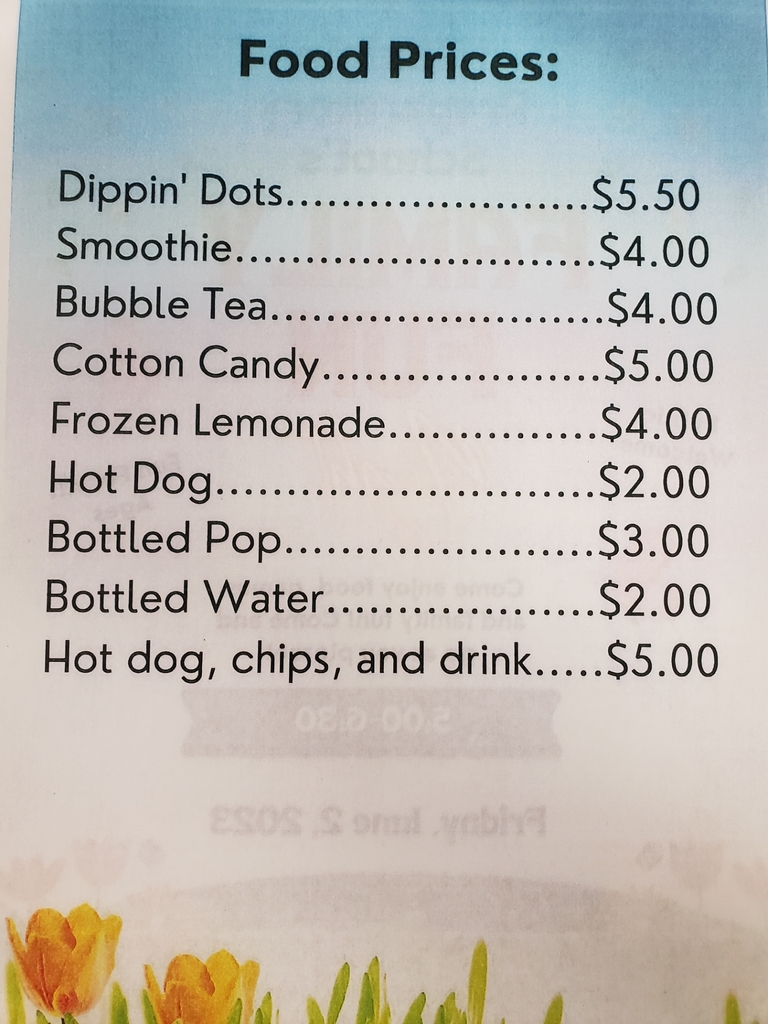 Hillsdale County ISD and Hillsdale Prep will be celebrating Exceptionality Week May 8-12 with dress-up days. On Thursday for color day students can dress in rainbow or tie-dye clothes.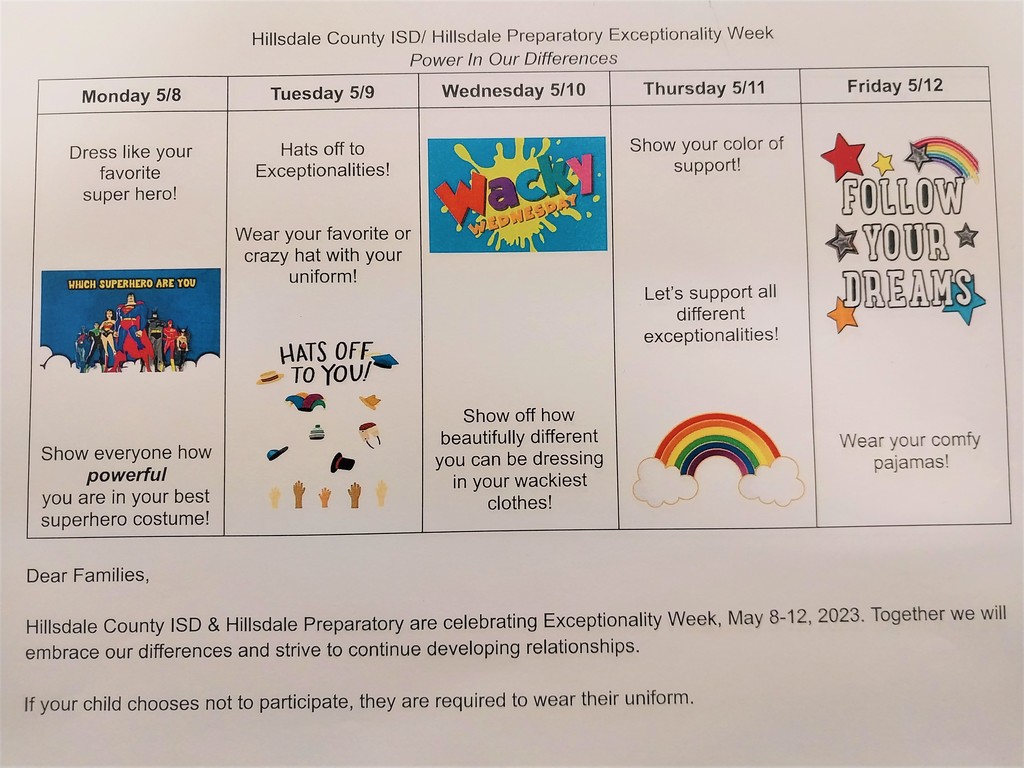 Throwback Thursday - Mrs. Frank's class loved reading and getting pictures taken in their silly socks with their rock buddies.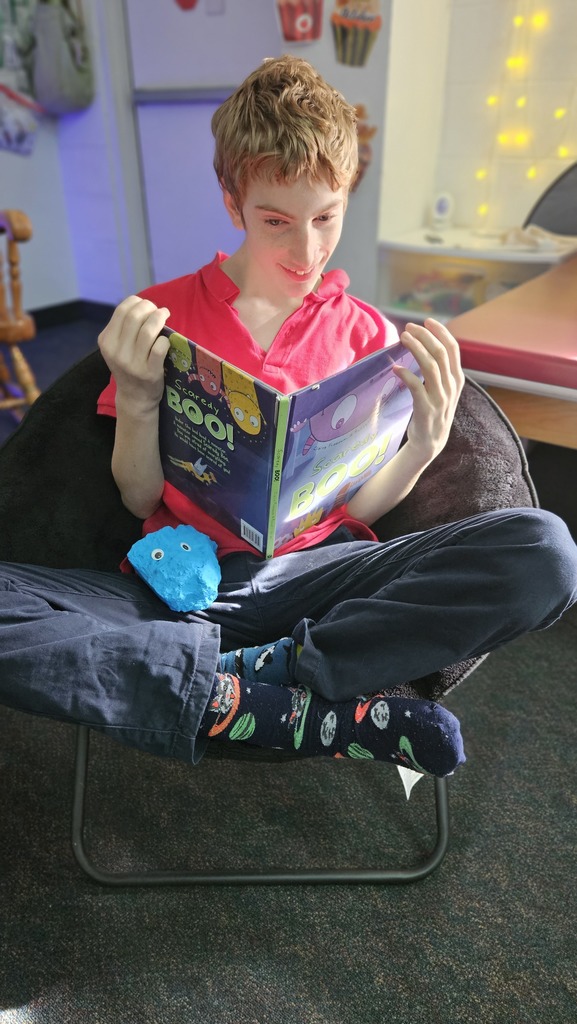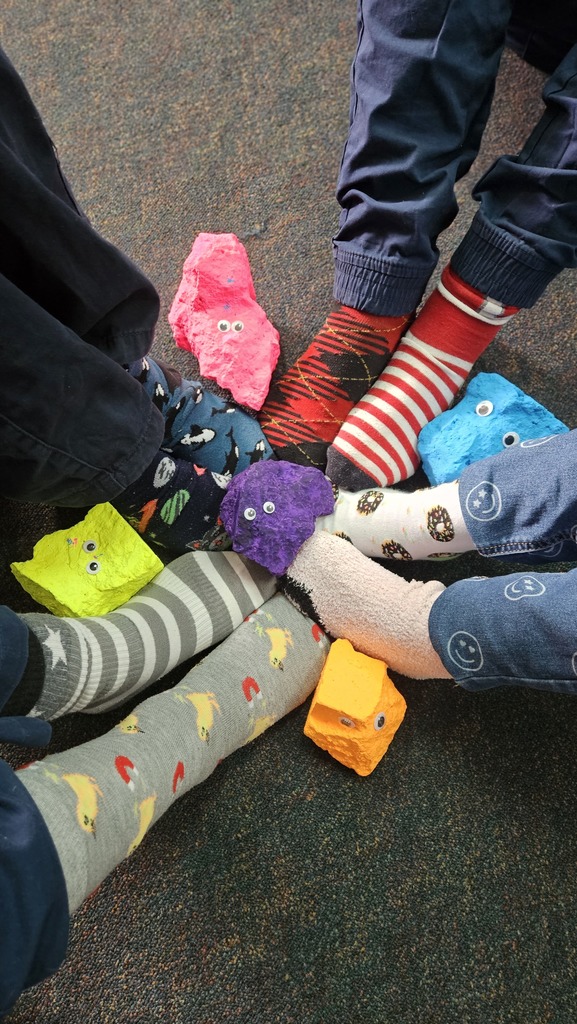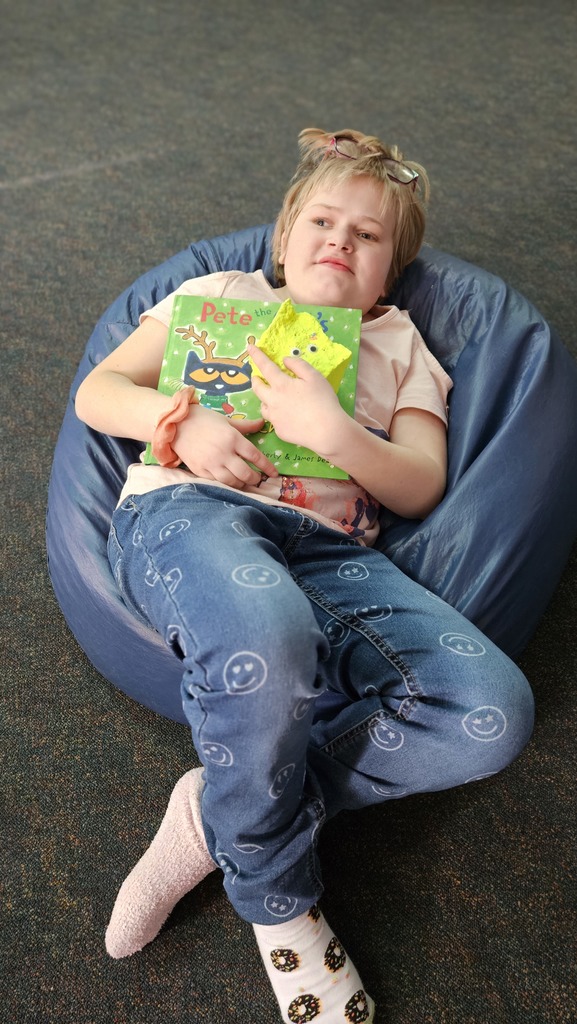 Mrs. Frank's class has had fun painting, making musical instruments, poem reading and playing in P.E.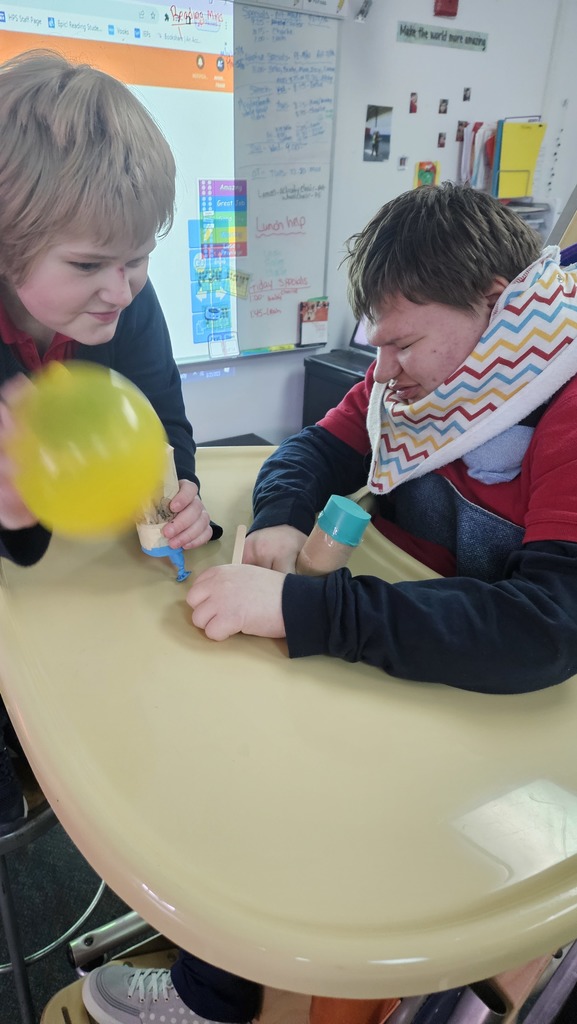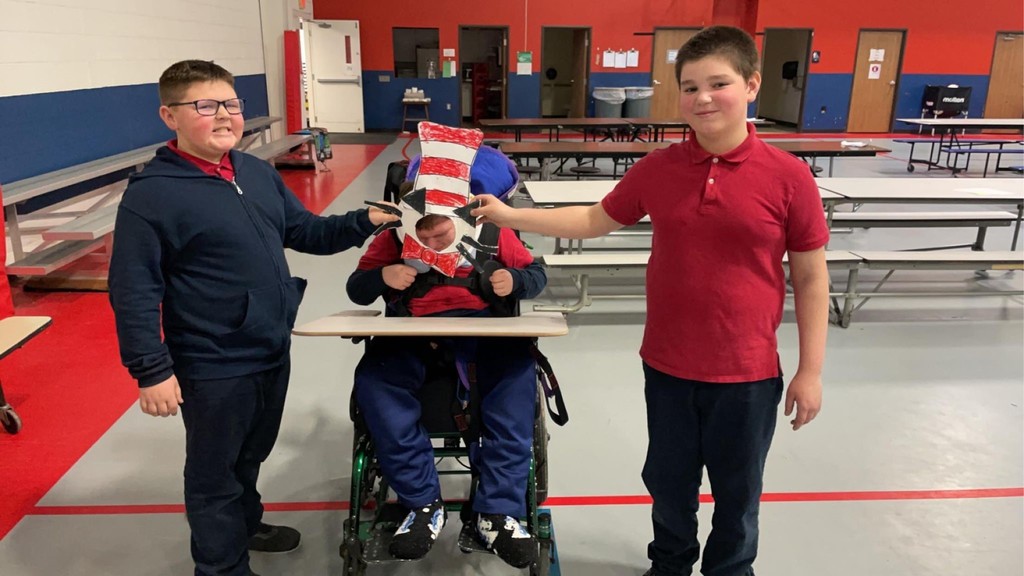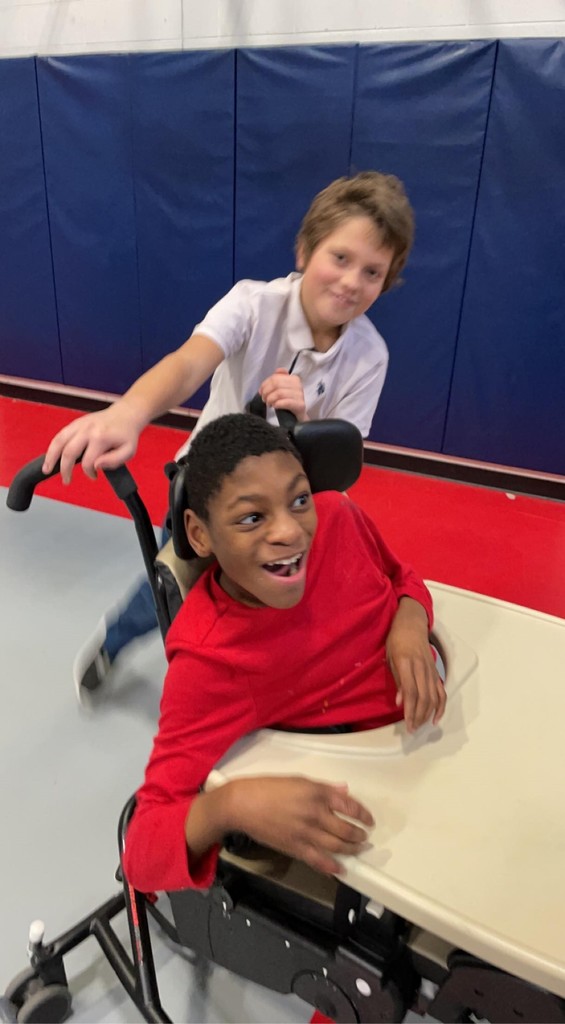 Inclusion Matters at HPS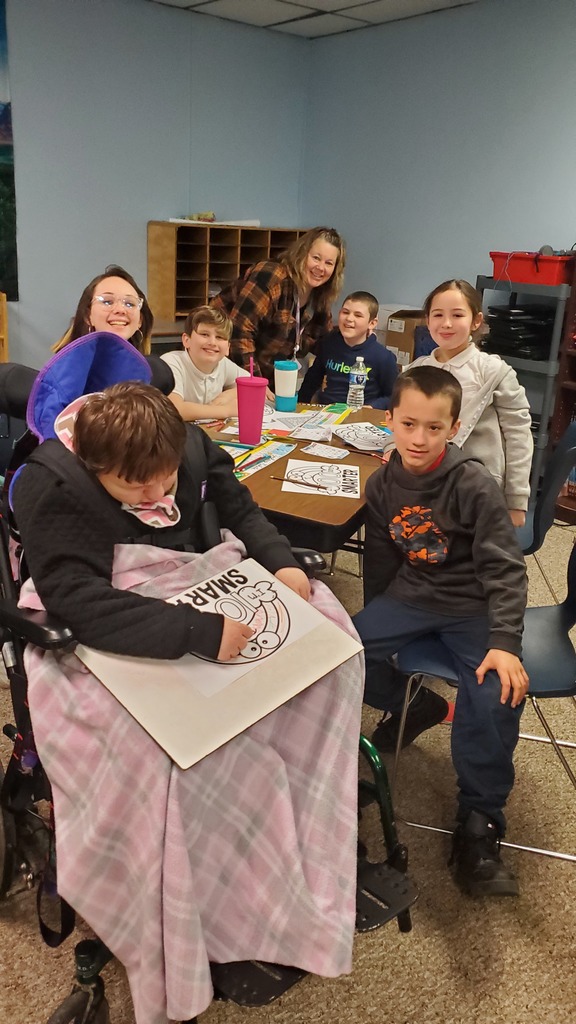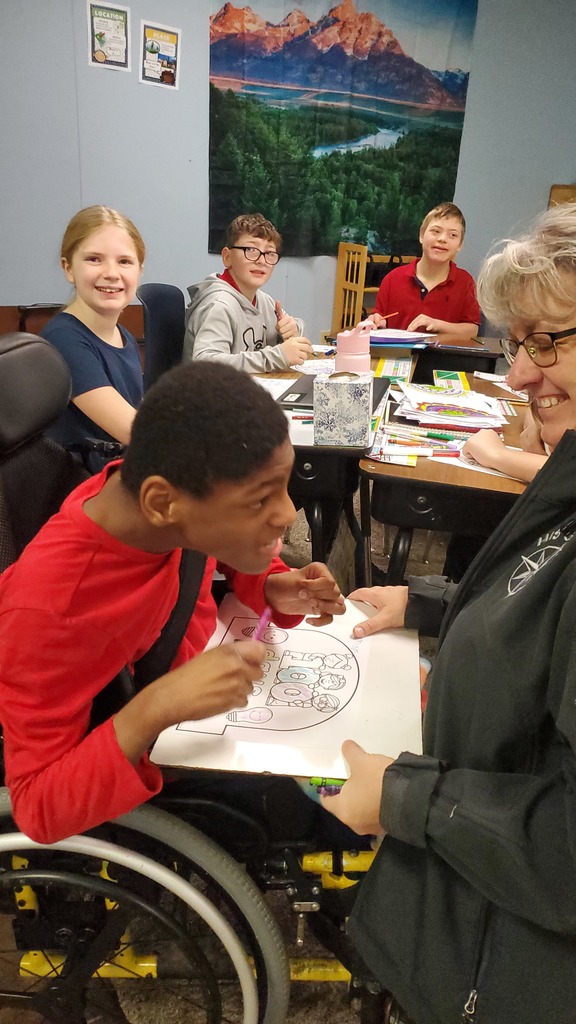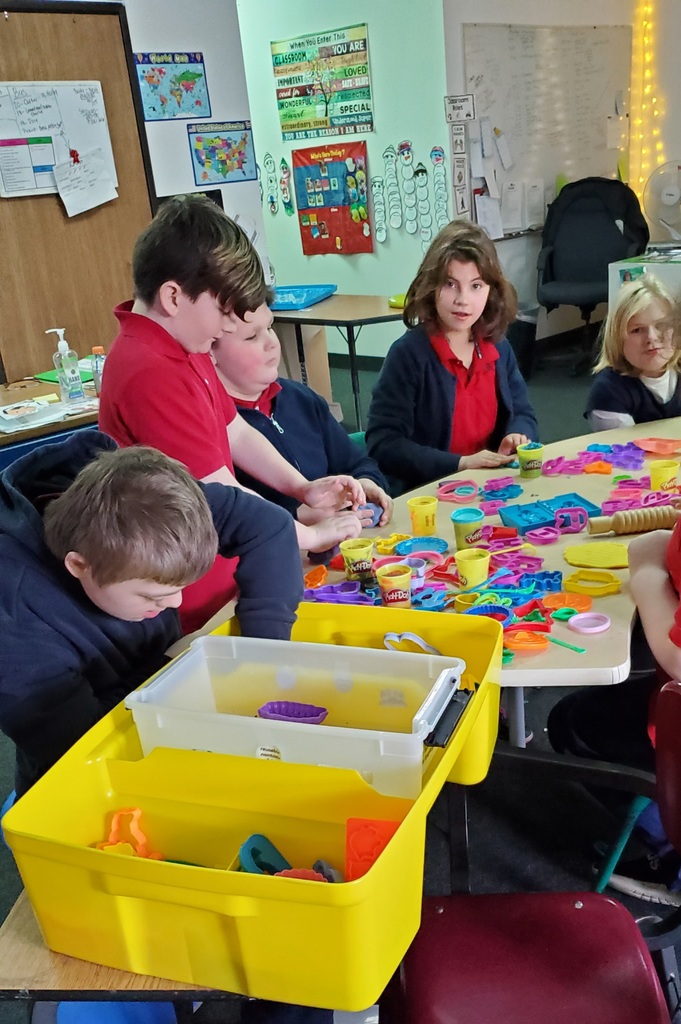 Spring is in the air! That means it is time to enroll for next year. If you have not already completed the parent satisfaction survey and let us know if your child will be returning to Hillsdale Prep in the fall, please do so by clicking the link below. *If you would like a paper copy of the survey, please contact the office.
https://forms.gle/hoMvyQBmCArZMQ9o8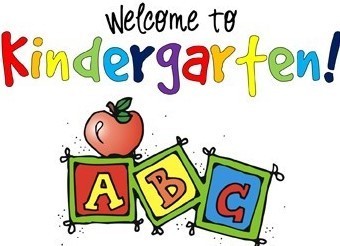 Tomorrow is casual Friday, but students may choose to wear PJs instead.

Dress- Up Day Tomorrow - students choosing to participate can either dress as their favorite book character or musician.


Congratulations to this week' Patriot Prize winners. These students demonstarted March's Pillar of the Month - Courage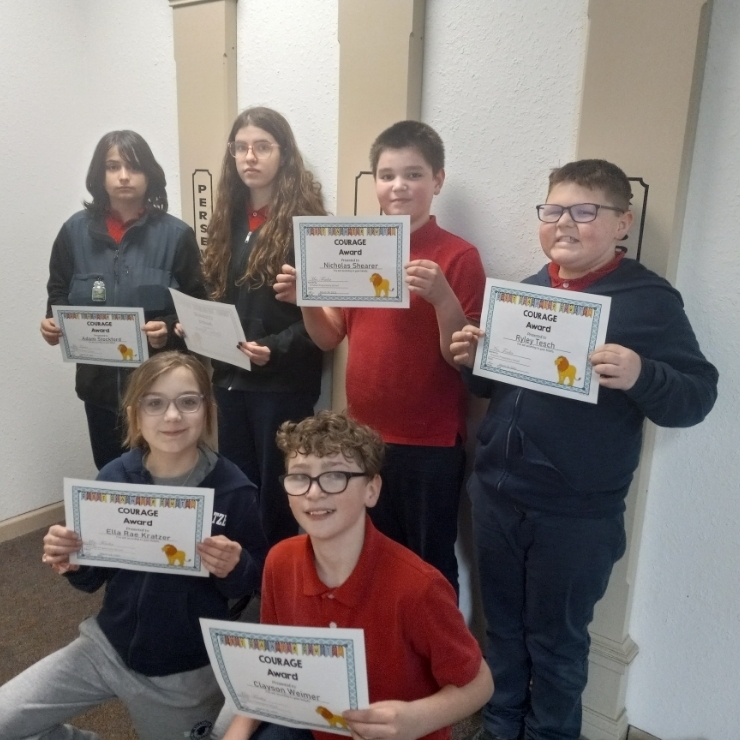 Dress-Up Day Tomorrow - students choosing to participate can either dress like they are young (babies/toddlers) or as if they are elderly.

Hillsdale Prep Families- It's that time of year! We want to hear from you about how we did this year AND re-enrollment for next year. Please click the link below to complete our satisfaction survey.
https://forms.gle/4noLsqYQiq1MD8ZC9

Thank you to all who made tonight's Family Reading Night a success!! Students who were in attendance may wear casual clothes tomorrow!

Tomorrow, March 16 is Family Reading Night. Please join us in the gym from 6:00-7:00. Students who attend may wear casual clothing on Friday, March 17. There will be a book exchange and students may bring up to 5 gently used books from home for the exchange.

Dress-Up Day Tomorrow - students choosing to participate may dress like a country singer or a rock star

Dress-Up Day Tomorrow - Students choosing to participate can either dress like a soccer mom or BBQ dad.

Reading logs were sent home earlier this week. Students may track their reading minutes for the month of March. Every week reading logs will be due on Friday morning. Students returning the reading log will receive a prize. The first logs are due tomorrow and should only include Wednesday and Thursday of this week. We are working towards a goal of reading 40,000 minutes for the month. Attached to the new log that comes home tomorrow will be a list of prizes students can earn along the way. We are excited to celebrate March is Reading Month and look forward to all of the fun activities the students can earn.

March club sign up forms are being sent home with students today. There will still be no clubs on Monday. March clubs will start Tuesday, March 7.

The February 28, 2023 board meeting as been rescheduled for March 2, 2023 at 5:30pm.