Lady Patriots win 16-15! Great job girls!

Girls' Basketball Game tonight at vs Jackson Prep. Only one game. Come out and support the team!

We came up a bit short of our goal for raising money to purchase the Chromebooks. Therefore, we are still accepting donations of ANY amount to help defer the cost. Thus far the Chromebooks have generated tremendous enthusiasm in school for learning from the students.
Just a reminder that 6th grade book orders are due tomorrow by 8:00 AM.

Parent Council is looking for volunteers for preparing for the Snow Ball dance. If you are interested in volunteering, please contact Jessica Hershiser at
jessicalhershiser@icloud.com
Here are a few more groups presenting their empire's achievements.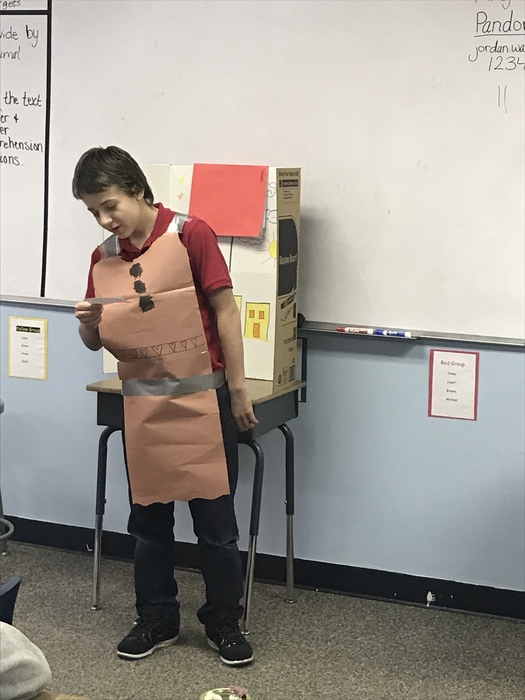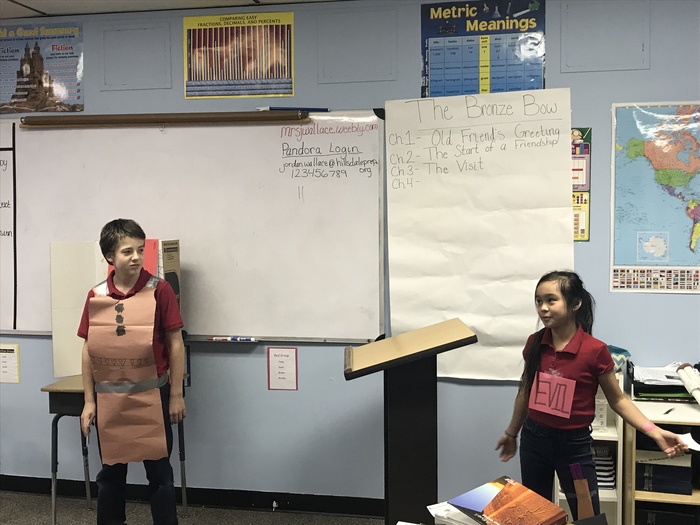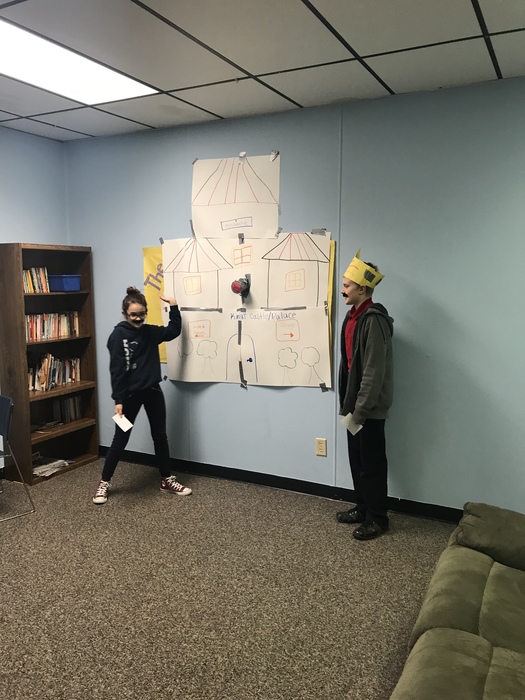 The 6th graders had a great time presenting their Mesopotamian Empire achievements.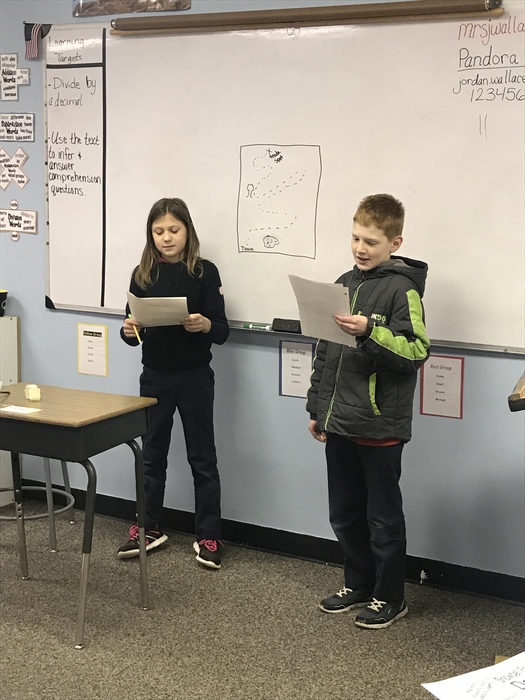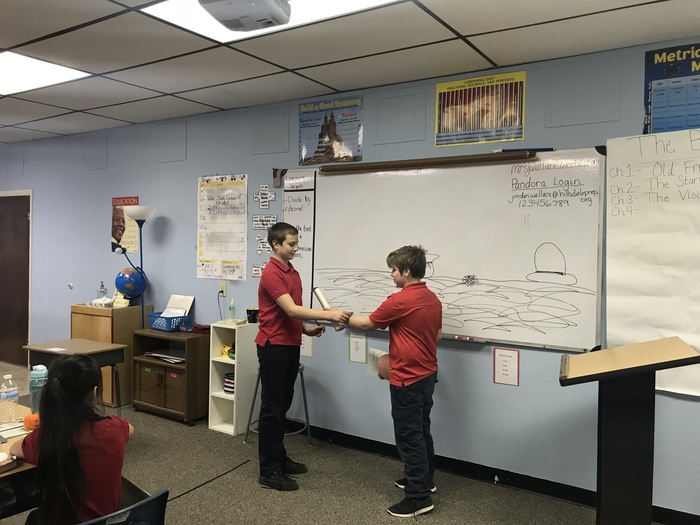 The 6th graders will be taking their NWEA Math test on Friday & Reading test on Tuesday. Please make sure your student gets plenty of rest the night before & has breakfast the mornings of testing.

The winner of the canned food drive is....Mr. Fowler's 4th grade class! They donated 181 items. Overall we collected 846 items. Thank you for all of your donations. Everything will be donated to the food pantry at the Hillsdale Baptist Church.
The 6th grade class still needs at least 2 chaperones for our field trip on February 8th. Please let Mrs. Wallace know if you can drive and chaperone as soon as possible.

The goal for the PC canned food drive was 1001 items. At this time we are at about 700. PC has decided to extend the drive through Monday with the added incentive that Larry Sharp or Darrel Kratt will receive a "Pie in the Face" from the winning class next Friday.

Please check out the article in "News" on our website regarding the Spirit Week that Student Council has planned for the end of the month.

Mrs. Draheim's class is winning the canned food drive! Tomorrow is the last day to bring in your items. The final count will be done at lunch. The class that brings in the most items will win a prize from Parent Council.

Tonight's Girls' Basketball game is being played at Mar Lee. Tonight is an away game and not a home game. We will be playing Mar Lee at Home on Jan 25.

There will not be a Board Meeting this month. We will have a combined Jan. and Feb. meeting on Monday, February 5 at 5:00 PM.

We are SO excited to have our Chromebooks! Ask your 2nd grader how they used them today to enhance their learning!

Great news! Report cards are being sent home with students this afternoon.

The Parent Council sponsored food drive begins today. Students can take non-perishable foods to their homeroom teacher. The classroom that brings in the most items will get a reward from parent council.

School is closed due to weather