The board meeting scheduled for tonight, November 24 has been cancelled.

We are looking forward to continuing our Thanksgiving tradition and having a Thanksgiving feast in our classrooms Wednesday. Your child has been assigned an item to bring for their feast. Please be sure to send them in on Wednesday morning! If you know that your child will not be at school Wednesday, please let your child's teacher know asap so they can re-assign items if needed!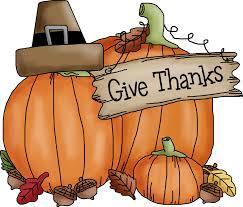 Parents, we are getting some confusion about casual day and when students can wear it. Please remember casual day is only the last Friday of the month. We always put a reminder on the sign and send a text the night before. The dates are also available on our website. If your child earns a Patriot Prize they can wear casual clothes the following Monday. A sticker will always be sent home on Friday letting you know they can wear casual clothes on Monday. On non casual Fridays students can wear HPS spirit wear. You are always welcome to call and check with the office if you are unsure about casual day.

Hillsdale Prep has partnered with Charleston Wrap to host a fully virtual fundraiser. The fundraiser will start November 17 and end December 1. On Tuesday, November 17 we will send a flyer home with each family explaining how to register your child and participate. We will also be posting the flyer on our Facebook and website. We are really excited for this COVID safe way to earn money for HPS. Keep an eye out for that flyer next week!

Last night HPS hosted their first trunk or treat featuring trunks created by each classroom. The winning class will all receive a copy of the book the trunk is based on. Click on the individual picture and click like to vote. Voting will last through the weekend. Votes will be counted and a winner announced on Monday morning. Feel free to share with friends and family to help your child's class win the competition!!
https://m.facebook.com/story.php?story_fbid=3421357677945582&id=805978959483480

Tonight is our Fall Reads and Tasty Treats family event! Come have some fun and see the hard work of our teachers and students! Please note: * Masks are required! * Students are welcome to wear a costume! * Families are asked to attend at their assigned times by last names: A-H: 5:30-6:00 PM I-P: 6:00-6:30 PM R-Z: 6:30-7:00 PM * Bring a friend and have a great time! * Please keep in mind, the event begins at 5:30 PM. Teachers will not be giving out candy prior to that time. * We are so excited to see you there!

Hello, Patriots! Don't forget to come out tomorrow for our Fall Reads and Tasty Treats family event! Each of the classrooms have been working hard on their design for their teacher's trunk based on a fall-themed book! Please note: * Masks are required! * Students are welcome to wear a costume to trunk or treat! * Families are asked to attend at their assigned times by last names: A-H: 5:30-6:00 I-P: 6:00-6:30 R-Z: 6:30-7:00 * Bring a friend and have a great time!
Good Evening Patriot Families - Next Thursday is our Fall Family Trunk or Treat Event. We hope to see all of our families there for a fun fall evening. If you are able to help out by donating some candy, hot chocolate, or your time, please sign up by clicking on the link below. All donations can be dropped off to the office by next Wednesday. Thank you for your support!
https://www.signupgenius.com/go/70A0A4BA9AD2CA1F49-trunk

Tomorrow is Picture Day! If you are ordering pictures please send the order form with your child in the morning. There are extra picture forms in the office if you need one. Students do need to wear their uniforms for pictures. The photographer will be 6ft away and sanitizing will take place frequently. Students will be allowed to take their mask off for the photo. Please contact the office if you have any questions regarding picture day.

Picture forms are going home today. Picture day is Tuesday, October 20. Please contact the office if you have any questions.

We would like to wish Mrs. Dickinson and Mr. Fowler a very happy birthday today! If you see them, be sure to wish them a very happy birthday!!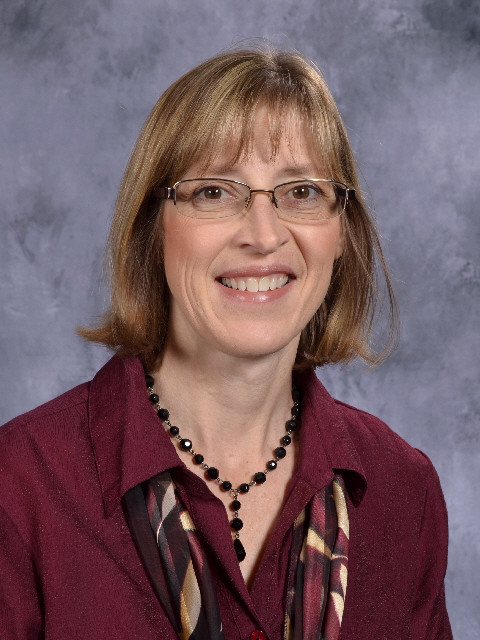 Mr. Fowler's class did a parking spot drawing composition and the class picked three. With that being said Tomorrow Mr. Fowler's class will be painting his parking spot. I picked casual day to do this, so that my class would wear clothes that they can get paint on if it should happen they do. Thanks and it should be fun!

Tomorrow is casual Friday and spirit wear orders due.

Next Wednesday, September 30 the Health Department will be here doing hearing and vision screening. They will be following all COVID procedures and sanitizing equipment in between each student. If you DO NOT want your child screened you need to write a note and send it to the office. All notes must be in by the end of the school day on Tuesday, September 29. Please contact the office with any questions.

Hey Parents are you following us on social media? We have been posting a lot of great content on our Facebook page. Here is the link to access our page
https://www.facebook.com/HillsdalePrep
. Make sure to the like the page so when we post it shows up on your newsfeed. We also have an app that you can find by searching Hillsdale Prep in the app store. Our website Hillsdaleprep.org is also a great place to find up to date info. A few weeks ago we updated it so be sure to check that out as well.

This Saturday Sept. 12 we are hosting our annual Golf Outing at Lake Leann Golf Course. Below is a flyer with all of the details. If you know any golfers make sure to pass this info along. You can sign up and pay the morning of the event.

For the 20-21 school year we will still have chocolate and white milk for sale at lunch. Students can also order Subway on Thursday and Pizza on Friday. It is $0.50 for milk, $2.50 for a sub or $1.50 for a slice of pizza. Parents can still set up a lunch account in the office if they wish. If your child does not have a lunch account money should be sent with them to cover the cost of what they want to order. Tomorrow will be our first Subway day. Students will place their order with their teacher in the morning. If your child's classroom allows for snack time don't forget to pack a snack even if they aren't bringing a lunch. Please call the office if you have any questions.

First Day Reminders: If your child is dropped off between 7:30-7:45 they will need to be dropped off in the back parking lot. They will enter the gym building and wait in the gym until 7:45. Students dropped off after 7:45 will enter the main office door. You can find the dismissal schedule on our website under parent information. Please make sure you read that and are familiar with the pick-up process. Under our phase 4 COVID-19 plan parents are not allowed to enter the building during the school day. Please keep in mind you will not be allowed to walk your child to class. Staff will be available to assist if they have a lot of items to carry in on the first day. We can't wait to see all of our Patriots!

Join us tomorrow night 8/3 for Open House. Stop in during your child's class scheduled time to drop off supplies and meet your teacher before school starts. (Strict rules apply! Please read the Open House schedule document found on our website) Mrs. Fowler will post a parent information video at 4pm tomorrow on the school's website and Facebook page. Be sure to watch! Mrs. Comstock (K/1st)- 5:00-5:45 Miss Taylor (2nd/3rd)- 6:00-6:45 Mr. Fowler (3rd/4th)- 5:00-5:45 Mrs. Dickinson (5th)-5:00-5:45 Mrs. Compton (6th)- 6:00-6:45 Mrs. Kuenzer (7th/8th)- 5:00-5:45

Reminder- Online Consent forms are due to the office by today. You may send the signed forms by email or drop them off in the office by 4pm. Students who elect the online option for instruction in the fall MUST have a consent form on file prior to the start of the school year.