Tomorrow starts our Kindness Themed Dress-Up Week! If your child did not prepay $3 for the whole week they should bring in a $1 for each day they dress up. Monday's Theme- Kindness makes the heart grow (wear a Valentine's outfit).

Due to the snow days last week the 4th grade diorama project will be extended the new due date will be the 22nd of February. Thanks in advance Mr Fowler

Our Family Movie Night is tomorrow! Dinner will be served at 5:30 and the movie will begin at 6:15. Don't forget to bring your extra snacks and something to sit on. If you didn't pre-order you can still purchase dinner at the event. 8th grade students will also have candy for sale. Popcorn and water will be provided at no cost. Students must be accompanied by an adult for the entire event.

Candy Gram pre-orders are due by the end of the day tomorrow. They will be available for purchase during the family movie night, but they can not be purchased after that. Please include payment with the order form and drop it off in the office. Extra order forms are available in the office.

Hillsdale Preparatory School will be closed Wednesday, February 2nd due to the prediction of severe winter weather.

We have fun events scheduled this month! Check out the flyer below with all of the details. A hard copy of this flyer is being sent home with all students today.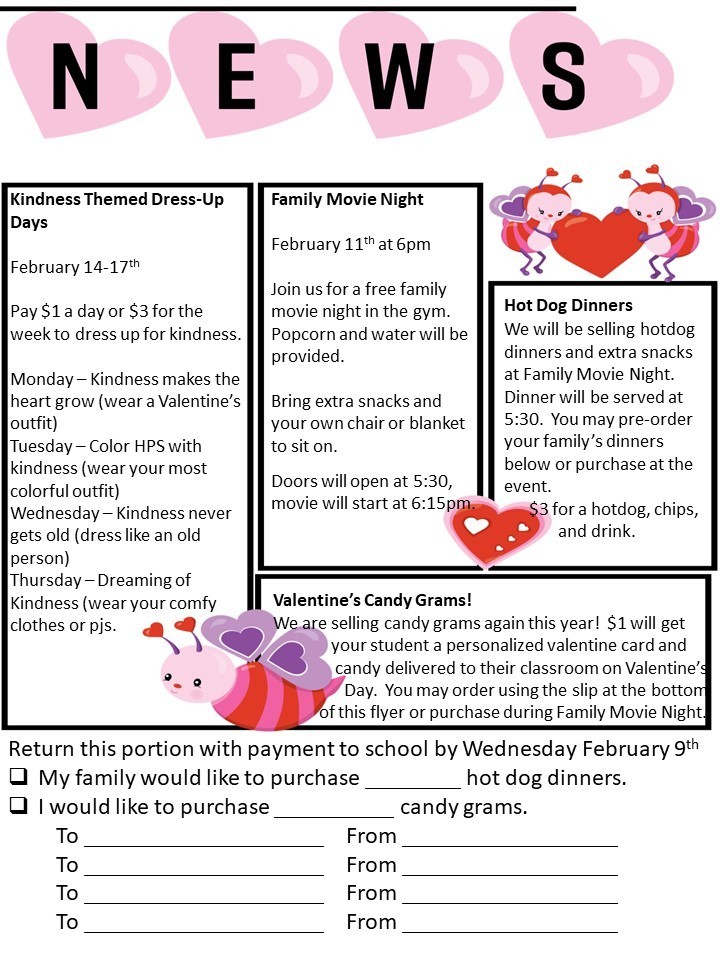 Mr. Fowler's class will be starting their poem rotation on Jan 27 during opening. Also today each student was given a packet of Information about completing a Diorama Project of a scene from the book we are currently reading called A Dog Called Kitty. This project will be done completely out of the classroom and parents are aloud to assist with this project. The final date that it can be turned in by is Feb 14, 2022. I will not be excepting them after this date. I told the class to start to gather things but not complete the project just yet because we are only on Ch 6 in the book and the book has 14 chapters. They are allowed to pick any scene from the book to recreate. Thanks for your time and I look forward to seeing all the creative projects when they are complete.
We are super excited for our Christmas Program tomorrow afternoon. Here are a few friendly reminders: 1. The doors will open for the performance at 1:45pm 2. Students should be in uniform for school. If your child's teacher requested that they wear any kind of costume, they should bring it to change into before the performance. 3. After the performance, students will be dismissed back to the classroom. If you wish to take your student home after the performance, please pick your child up directly from their classroom. 4. If you are not able to attend the performance, regular dismissal will still begin at 3:15pm.

HPS Parents - We still have quite a few angels on our angel tree. If you are willing and able, or you know someone who would love to sponsor a child in need, please stop by the lobby and take one! We also have stars on our tree with classroom needs as well!

This year we will once again be doing an Angel Tree. There are Angel's currently on the tree and more will be added throughout the day today. If you are interested in blessing another family this Holiday season you can stop by the office and select an Angel.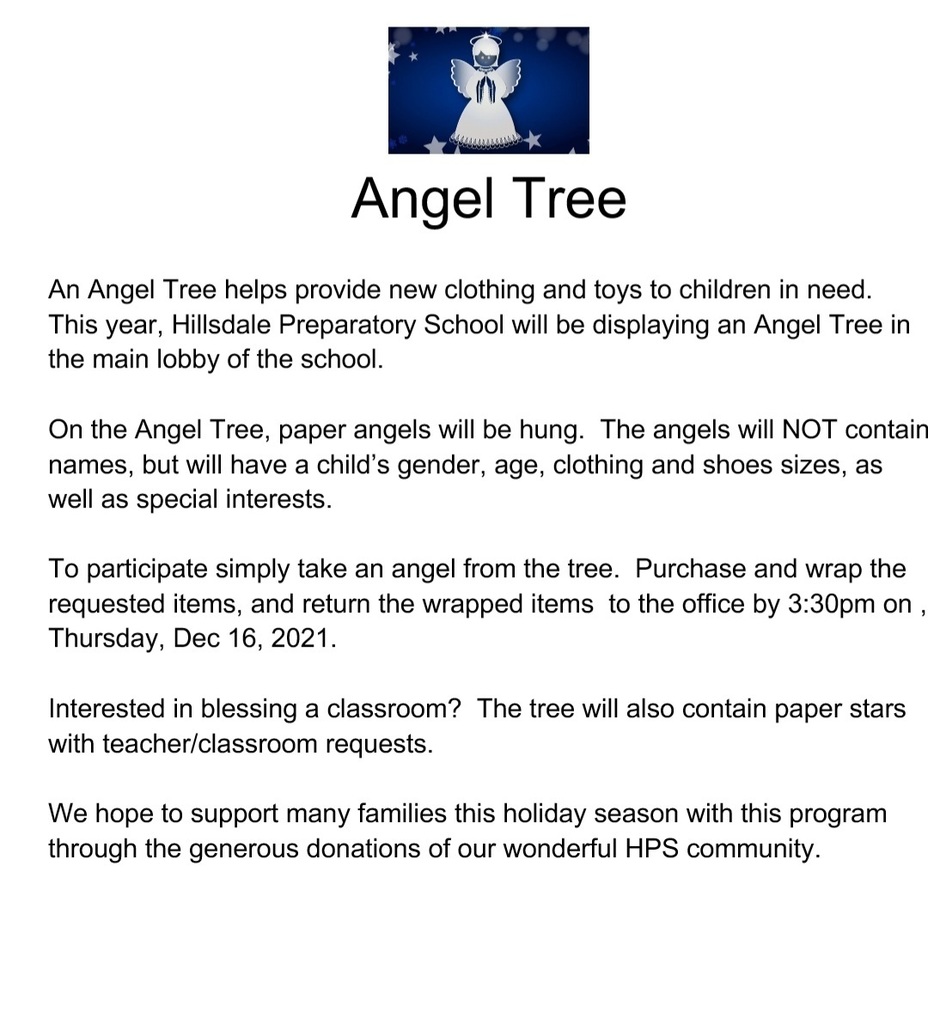 Tomorrow is picture retake day. If your child was absent on picture day and you would like to order pictures please send in their order form tomorrow. If you would like to have your child's picture retaken please send back their pictures tomorrow. Please contact the office with any questions.
HPS Students are hard at work on their Christmas program. We can't wait to share with you! The program will be on December 14th at 2:00pm. Parents are encouraged to attend. See the Flyer for more information.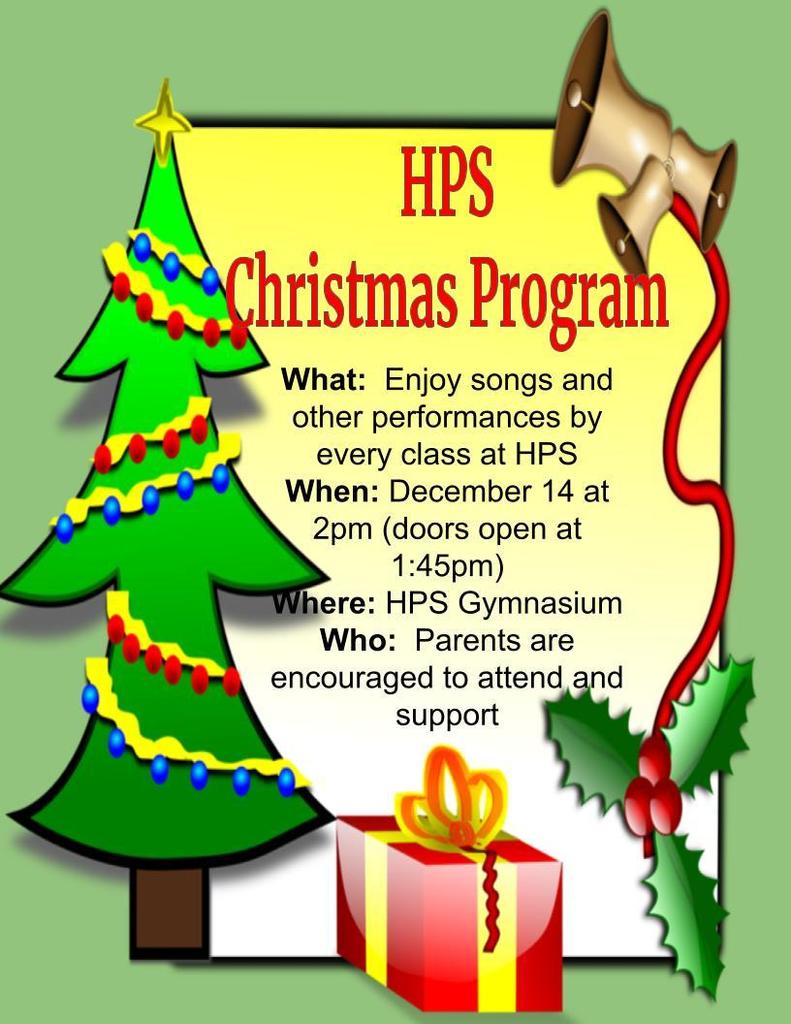 We were just informed that Subway will not be open tomorrow so we are unable to order subs for the students. We will still have pizza on Friday, but there will not be Subway tomorrow, November 18. Students should come with a packed lunch and milk will still be available to order.


Tonight's the night for our Board Game-themed Trunk or Treat fall event at Hillsdale Prep! Classes have been so excited to decorate for tonight! Come dressed in costumes from 5:30-6:30 and ready to have a great time!! We can't wait to see you! **If there is rain, the event will be moved to the gym.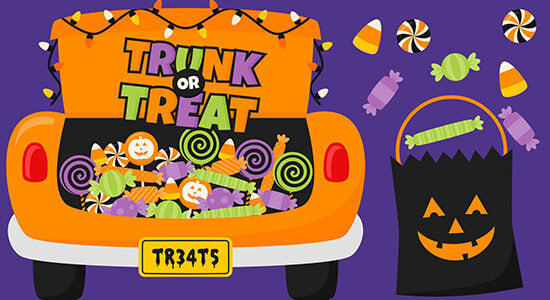 The November 23 and December 28 board meetings have been rescheduled and combined to one meeting on Tuesday, November 30 at 5:30.

We are so excited for our Board Game-themed Trunk or Treat fall even this Thursday at Hillsdale prep (October 28th) from 5:30-6:30! Each class has been working hard on decorations for their teacher's trunk and we can't wait to see them! Come dressed in your costumes and have fun!

You are all invited to our Trunk or Treat on Thursday, October 28.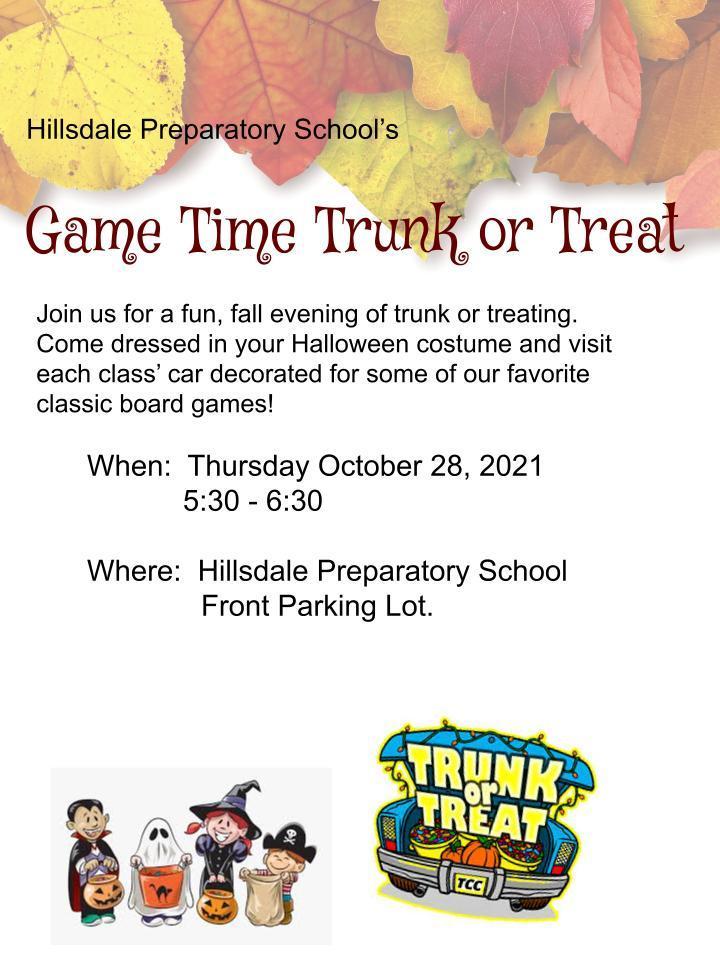 Spirit wear orders are due tomorrow by the end of the day. Please include payment with the order form.

Just a reminder spirit wear orders are due Friday, October 15. Please contact the office if you need another order form.