Parents-we have added a new button to our website to re-enroll for the 2020-21 school year. You will find it right under the COVID-19 Updates. Please take a couple of minutes to fill out the quick form whether your child is returning or not. This helps us plan classroom size and budget for the upcoming school year. Thank you for your time and participation.

Here are a couple of great local businesses offering some deals. D & D Bar Grill with a generous donation from a couple in Hillsdale County wants to help those in need during this difficult time in our community. We will be offering free hamburger/cheeseburger baskets for families in need. Limit four per family, one per person, call ahead and pick up is required. We are offering 75 total free basket give aways. First call first provided until gone. We will start this on Wednesday 04-22. Please call 517-398-4634 or 517-398-4632. We will be open from 4:00-8:00 p.m. Or Finish Line Family Restaurant Due to the overwhelming generosity of donations from our community, "the tab" has quickly grown to over $1,000 in little over 24 hours. 😳💜🖤 We will continue to offer $5 off on $10+ orders to anyone who calls & mentions this, to ensure that as many people as possible can take advantage! With that being said, we would like to offer a 🌟FREE MEAL🌟 to our local healthcare workers 👩🏼‍⚕️🏥 & first responders👨🏼‍🚒🚔‼️ If you know someone who fits this description, please tag them below ⬇️ or share this with them! 📞 (517) 437-3470 Please bring work ID/badge when coming to pick up your to-go order. 😊 THANK YOU!! 🏁🚦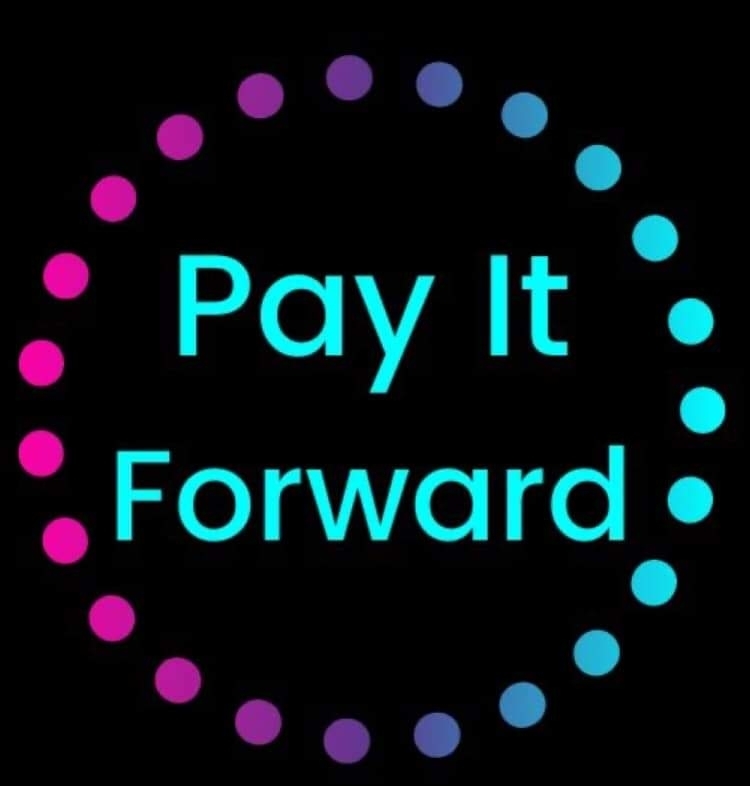 What a great first week of distance learning! We are so pleased to see the most students have been able to log on and interact with their teachers. A few housekeeping items that we want you to be aware of as we move forward with distance learning: * The school building will be closed. We will be checking the voicemail. However, the best way to get in touch with Ms. Melody is via email or by messaging the school's Facebook page. * All staff emails can be found on the school's webpage. * Each teacher has set up office hours to ensure that there are times in the day that they are immediately available. Please use these office hours to ask questions. Students should refrain from using teacher office hours to socialize. * Outside of office hours, please email your child's teacher if you have questions. You may not get an immediate response outside of office hours, but staff will respond within 24 hours. * Some staff members may have given out their cell phone numbers. Please know this is not a requirement of all teacher and we are asking that you are only contacting them during normal business hours (8-4, Mon.-Fri) if you are using this method. * Please refrain from contacting staff on their personal Facebook pages. Email is always the best way to contact a staff member outside of office hours. * Questions about usernames, passwords, Google Classroom or technical difficulties should be directed to your child's teacher. * Scheduling pick up of items or concerns about distance learning should be directed to Mrs. Fowler. * Questions about office business or school related scheduling should be directed to Ms. Melody. * We are here to help! We just ask that you be understanding that all teachers and staff members are working from home and may also have children at home to tend to or help with schoolwork. They will all make themselves as available as possible, but we want to be respectful and allow them to have some personal time as well. A work/home balance is extremely important to help our teachers to continue to do the amazing job that they are doing.

8th Grade Parents: Due to the school closure and extended stay at home order it is necessary to cancel the 8th grade trip to Washington D.C. at this time. Mrs. Kuenzer and Mrs. Fowler are exploring a variety of options to provide these students with an alternative experience. However, no plans can be made until the restrictions are lifted. Once that happens, we will schedule a time to discuss options and get parent input before the planning process begins. Please know that it is our goal to provide the 8th graders with a trip or opportunity to celebrate their hard work and achievement during their time at HPS. We appreciate your patience and understanding that it is necessary to put these plans on hold until we can schedule things without the concern of cancelling. Please contact Mrs. Fowler directly with questions via email
Annie.Fowler@hillsdaleprep.org

Hillsdale Preparatory School is collecting prepackaged non-perishable food items for the staff at the Hillsdale Medical Care Facility to show our support as they rise to care for their residents in this difficult time. If you would like you donate items, you may drop them off OUTSIDE of the school building on Friday 4/17 between the hours of 10-1. * no homemade items will be accepted. Only unopened prepackaged food and drinks please. *please drop items off at HPS and NOT directly at the medical care facility, as we are making arrangements with their staff for a one time drop off so that items can be properly sanitized. We are a family and we are in this together!

Thank you to all of the families that came to pick up materials today. Another scheduled time for pick up will be Wednesday 4/15 from 3-5pm. If you did not come pick up our child's items today, please plan to come tomorrow during this time. Please bring your child's packet with you to drop off at that time.

Join Mrs. Fowler at a Virtual Town Hall meeting tonight at 5pm to ask questions or voice concerns about distance learning. Meeting URL:
https://meet.google.com/vtp-ytdj-oym
Phone: ‪+1 260-215-6428‬ PIN: ‪988 026 237#‬

Parents- Please plan to come to the school at one of the following times to pick up materials for your child. Tuesday 10-11am or 2-3pm Wednesday 3-5pm Please pull up in front of the main entrance and items for your child will be placed in your trunk. **Important- please make sure that your child's name is on the packet that was given to them on March 13th and drop it off to the school at the times above. Your child will be given credit for the work that they completed.

7th & 8th Graders! Information regarding virtual learning and expectations along with information regarding login access to Google meets. Both will be posted tomorrow morning in the Google Classroom. Feel free to contact me with any questions! 😊

Parents- On Wednesday 3rd quarter report cards were mailed home with a letter from Mrs. Fowler about the distance learning plan. You may also find the letter on our school website. Staff will begin office hours using Google Meet on Monday 4/13. These hours will be offered daily for you or your child to connect directly with teachers and Mrs. Fowler. Teachers will be sending messages to families on Friday with information about how to connect with them during these office hours. Each staff member will maintain the following office hours: Mrs. Medrano 7:30-8:30am, 3:30-4:30pm Mrs. Comstock 9:00-10:00am, 1:00-2:00pm Mrs. Dickey 10:00-11:00am, 2:00-3:00pm Mrs. Russell 9:30-10:30am, 1:00-2:00pm Mr. Fowler 9:00-10:00am, 3:00-4:00pm Mr. Trumble 7:00-8:00am, 7:00-8:00pm Mrs. Kuenzer 9:00-10:00am, 1:00-2:00pm Mrs. Fowler 11:00am-12:00pm

Happy Birthday, Dash from Mrs. Medrano!! You're six!! I hope today is amazing and just what you wish for!!!

Within the next couple of days report cards and a letter from Mrs. Fowler will be mailed home. If your address has changed since the beginning of the year please email Miss Melody with your new address
melody.henthorne@hillsdaleprep.org
.

Today Governor Whitmer signed an executive order to suspend in person instruction for the remainder of the school year. Please visit our website
www.hillsdaleprep.org
to view a letter from Mrs. Fowler about the order. *Click on the COVID-19 Updates button, then view the document named COVID-19 Parent Letter #2
Mr. Trumble's fun for all ages challenge 2, is now posted on our Facebook page! Lets have some fun and get a little crazy. I can't wait to see your posts. At least sign in and say hi,maybe laugh and joke at my attempt at a round off. Have fun, be safe.

Spring Break may not be what we all planned, but we can still plan to make the best of it! Mrs. Fowler is encouraging each of you (students, parents, teachers, community members) to travel around the world with her. Where would you be in you could be anywhere else in the world? Post pictures, drawings, videos, writings about your dream vacation! Maybe you've already been somewhere great and you can share your experience with us. Perhaps you had a trip planned but had to cancel. Share where you wanted to go and what you planned to do while you were there. Maybe you've never taken a trip but you imagine one in your mind. We want to hear it all!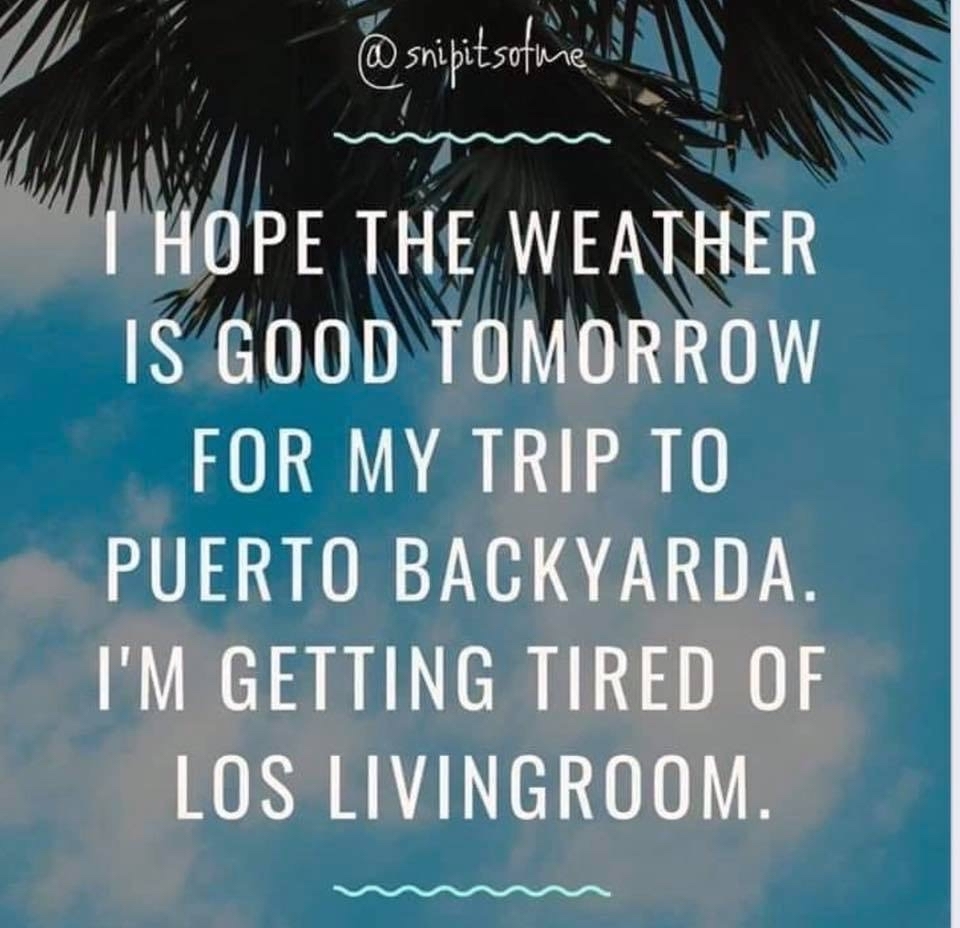 Today is Jersey Day. Put on your favorite sports team gear and post your picture in the comments of today's post on our Facebook page. Also, don't forget to check out Mr. Trumble's push up challenge on our Facebook page. Who will take the lead next?

We are seeing so many families taking on the challenge of providing learning opportunities to their students at home. Below is a link from Grand Valley State University's Charter School Office with a variety of amazing resources for parents. Many of the activities on the site do not require internet access. This page will be updated each week on Friday with new activities and resources. Check it out!
https://sites.google.com/view/gvsufamilyresources/home
Good afternoon families! I have uploaded lots of links and activities to our google classroom page. Please check your email for directions on how to access the google classroom. If you did not receive the email or have any questions, please do not hesitate to contact me.

Answer: Hawaii and California are the two U.S. states that can grow coffee commercially. Since only a couple of people are playing, this was the last question/answer. Thank you to those that played along!